Pipeline Injection / LACT
GB 414 Pipeline Injection Pump
Series GB-414
Dimensionally Interchangeable with Equivalent Gen-2 GP-414 Sizes
New advanced materials on critical internal wear surfaces
Enhanced wear resistance and durability extend pump life
Rebuildable Design
All internal wear components are easily replaceable
Simple disassembly and reassembly process saves time and money
Complete rebuild kit brings the pump back to as-new operating condition
Upgraded and Reliable Sealing Solution
Type 2 bellows seal with standard 200 PSI inlet rating does not require the pump or motor placement to be moved for a seal change
Robust axial thrust control bearing reduces premature seal failure due to elevated inlet pressure, starts, stops, and other unique application conditions
Modular Porting Design
Standard 180⁰ ports with weld neck adapters to accommodate the flange of your choice
Common Port Location (CPL) feature allows for installation of lower flowrate pumps when well production decreases without welding or piping modifications
Compact Footprint
7' unit length on largest pump and motor assembly
Motor speed operation eliminates the need for gear reducers or belt drives
Units include small, rigid formed steel baseplate complete with spacer coupling and coupling guard
GP 425 Pipeline Injection Pump
*In Design Phase. Consult Factory*
Series GP-425
Multiple Sealing Options
Single cartridge mechanical seal standard
Double and tandem cartridge mechanical seals available
Capable of accepting an API 682 seal
Durable Construction
Heat treated shaft and spur gears provide reliable service
Internal surfaces are Vitek hardened to increase wear resistance
Modular Port Design
6", 180⁰ 4 bolt ports standard
Weldneck port adapter design allows for multiple interchangeable flange options
Common Port Location (CPL) feature allows for installation of lower flow rate pumps when well production decreases without welding or piping modifications
Compact Footprint
External gear design is significantly more compact than screw, reciprocating, and centrifugal technologies
Direct drive, motor-speed operation eliminates the need for gearboxes or belt drives
Standard inverter duty rated motors
Reduced Maintenance
Back pull-out seal design and spacer coupling eliminate the need to disturb piping or perform alignments during seal changes
Rigid structural steel base with milled mounting pads and jacking bolts for ease of field alignment
No pulsation dampeners, gear reducers, belt drives, or additional equipment to service and maintain
Series SG-05
Needle bearings provide high pressure capabilities
Close-coupled motor mount or foot bracket options to match space or motor requirements
Available with or without internal relief valve for over pressure protection on the pump and system
Options include:
Sealing / Coupling:

Lip Seal, Component Mechanical Seal, Cartridge Mechanical Seal, Mag Drive

Mounting:

Foot Mount, Motor Mount for IEC & NEMA Motors (Close-Coupled), Vertical In-Line
Series: 75, 475
NEMA C-face mount for easy installation and a small footprint
Simplified rotor retention system, economical for medium duty applications
Proven successful on sample and pump applications for LACT duty service
Available with or without internal relief valve for over pressure protection on the pump and system
Options include:
Sealing

Component Mechanical Seal
Lip Seal
Features & Benefits
Strainer bodies available in ductile iron
Lid vent, pressure differential gauge ports, and bottom drain are all standard
Stainless steel baskets with 3/16" perforation holes standard (no mesh)
Basket lining available in 10, 20, 40, 60, 80 or 100 mesh
Baskets provide maximum hoop strength to prevent distortion or basket damage
Ductile iron can be used for steel requirements in chemical, petrochemical and pharmaceutical industries
Viking Quality Construction
High-quality, easy-to-clean simplex strainers
Designed for chemical, petrochemical and most general fluid-flow applications
Raised face flanges available for 2, 3 & 4 inch piping
SS basket and screen are available in no mesh, 10, 20, 40, 60, 80 or 100 mesh
Nominal capacities range from 100 to 400 GPM
Pressures up to 640 PSI
Strainer bodies and lids are available in ductile iron
Low Pressure Drop
Viking Bolted-Lid Strainers are designed for minimal pressure drop through the unit. Pressure drop is minimized by the inclined position of the strainer basket adjacent to the porting. This provides smooth flow patterns not found in conventional basket type strainers.
Heavy duty antifriction bearing shaft support for higher pressure and extended pump life
Motor speed operation eliminates speed reduction equipment on thinner liquids
Pressure lubrication system automatically lubricates the idler bushing, increasing pump life
Space-saving mounting configurations available to better match your installation needs:

Foot Mount
Motor Mount (Close-Coupled NEMA and IEC)
Vertical Inline Mount
Options Include:
Sealing / Coupling:

Component Mechanical Seal

Porting:

Opposite (180°), NPT, Flanged (ANSI or DIN)

Mounting:

Foot Mount, Motor Mount (Close-Coupled), Vertical or Horizontal Inline Mount
Yohance Henry, M.A.Sc., M.Eng., P.Eng.
Product Manager - Targeted Growth
Email: yhenry@idexcorp.com
Phone: 519-259-4268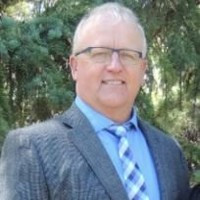 Steve Kettner
National Sales Director
Email: skettner@idexcorp.com
Phone: 403-831-7756